✅ NEW - get your business listed and your information shared across social media.
INEC Boss, Prof. Mahmood Yakubu has confessed that he cannot guarantee that the 2019 general elections will be conclusive because of the challenges and malpractices that have marred the recent elections all over the country.
The Chairman, whose tenure has witnessed several inconclusive elections across the country disclosed that any attempt to give such assurance at this time would be second-guessing the outcome of the election, noting that it had become inevitable for the commission to declare some elections inconclusive.
Yakubu siad this in Ogun state yesterday when he led some staff of the commission a visit to PUNCH Place.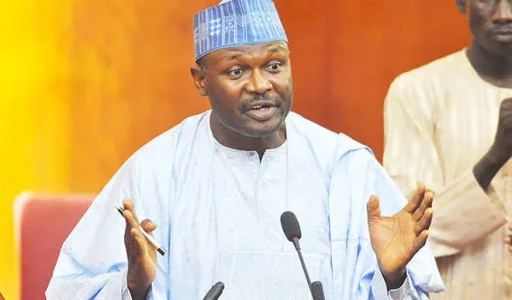 In his words, "We can't second-guess to say this is the outcome of an election before it happens, unless we are not conducting elections. We hope it won't lead to that, but if it happens, the constitution has a way out of it.
"There is no way the commission will declare any election conclusive where the threshold is not met. We can only declare an election conclusive when we are satisfied with the law and electoral act because all elections are governed by constitutional provisions, provisions of the electoral act and our guidelines. This is the challenge that we face, but we must express it because we (INEC) will not compromise.
"The constitution of this country provides condition for making return in an election. If that threshold is not met, can INEC make a declaration? We can't, under the law, and if you do so the court will nullify the election and then we incur costs to do the election again.
"As to what will happen in 2019, only God knows, but we will abide by the provisions of the constitution, the electoral law and our guidelines in making declarations. We can only hope for the best."
PUNCH