Budding actress Crowncy Anyanwu has declared she is still a virgin.
Crowncy made this known in an interview with The Sun stating that she does not care if no one believes her.
Read excerpts from the interview below;
How long have you been doing movies?
I have been doing movies for two years now. I have always wanted to be an actress. Before now, I have been playing some 'waka pass' roles, and at the end of the day, the movie won't see the light of day. But I kept pushing because I have always dreamt of been an actress.
Can you recall your first movie and how much you were paid?
I was so lucky. I was given a good role and was paid N25, 000. The movie is 'Bank Money' and I played the role of Bishop Okon's lover. The film also featured Mr. Ibu and Francis Duru.
How did you feel acting alongside the top shots in the industry?
They were very friendly. There were no challenges at all, because it's a comedy movie. The top actors were making everyone laugh at location.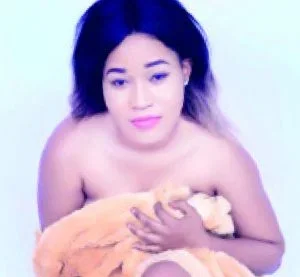 READ MORE HERE