✅ NEW - get your business listed and your information shared across social media.
It was a shocking experience for 50-year-old Dayo Kamorudeen, a taxi driver in the Lekki area of Lagos, when he heard about the secret his wife of more than 20 years had been keeping from him.
According to Kamorudeen, it appeared that a spell had been placed upon his wife when she told him on Sunday, January 17 that she was visiting Akute, a border town between Ogun and Lagos states.
Kamorudeen said he lived with his wife and three children in Akute for many years until two years ago when he relocated to his new house in Oke-Ogun area of Ibeju-Lekki, Lagos.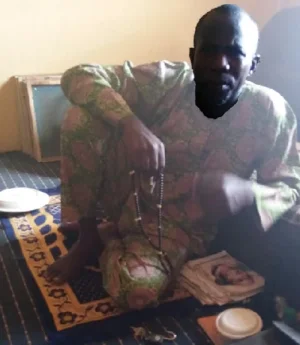 "Last Sunday, I had to ask her what exactly she was going to do at Akute since we had left the place two years ago. Even if she had a relation there that I did not know about, shouldn't the person too visit her once in a while?"
"She then started crying, mentioning the name of Alfa Shehu Lukman, the Islamic cleric that was teaching my children Qur'anic studies before we left Akute. I remembered that before we left the community, my last daughter suddenly said she was never going to attend the Alfa's Qur'anic class anymore.
"I asked my wife what the Alfa did and by the time she was done, I was too shocked to even know what to say. I was looking at my wife and she suddenly seemed like a stranger to me, like she was not the same woman I married in 1996. I just could not believe what she was telling me.
"She was crying and said if I did not allow her to visit Alfa, he would kill me and our children and she too would run mad."
Read full gist on
PUNCH