Senator #ChrisNgige (Anambra Central) has debunked a report in the social media, in which he was "abusing" the Yoruba .
Ngige was quoted online as saying: "Yoruba people are wicked. I would never have anything to do with them."
The #AllProgressivesCongress (APC's) candidate in the November 16, 2013, governorship election in #Anambra State described the report as "forged, malicious and untrue". Speaking through his media aide, Okelo Maduklaife, Ngige said the document did not emanate from him, his agents, privies or associates, urging the public to disassociate him from the document.
Click source for more details: #
NigerianEye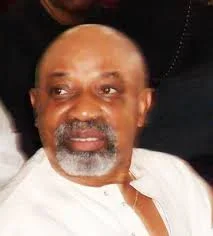 [1438]