✅ NEW - car park, swimming pool, 24 hours light/security and more.
A former Minister of Petroleum, Prof Tam David-West has denied reports that he said the Buhari government would crash the price of petroleum to N40 if elected.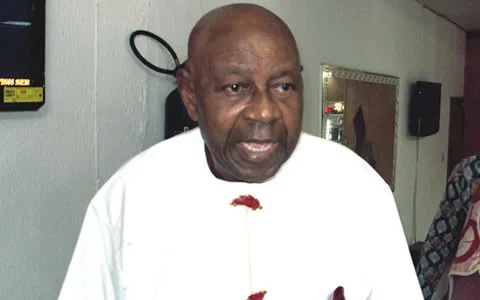 The former minister, who spoke to Daily Sun on the phone, said at no time did he make such a comment and that he must have been misquoted.
Rather, he said, he only canvassed that some 14 items currently listed in the petrol pricing template be removed as that would help crash petrol price to N40.
David-West said some of the 14 items included, Petroleum Equalization Fund (PEF) charges, transporters margin, lithering expenses among other charges, currently contained in the pricing template tend to increase the cost of petrol.
The former Minister said it was shameful that Nigeria is still involved in importation of petroleum products despite having four refineries capable of meeting the energy needs of the country.
He also lambasted those pushing the subsidy scheme, saying the scheme was a fraud and should not be encouraged by all Nigerians.