✅ NEW - car park, swimming pool, 24 hours light/security and more.
President Muhammadu Buhari has appointed the Assistant Inspector-General of Police, Ibrahim Kpotum Idris as the Acting Inspector-General of Police.
Ibrahim Kpotun Idris is one of the rare talented police officers Nigeria is bestowed with.
Here are few things we know about the NEW INSPECTOR GENERAL OF POLICE
- Obtained two academic degrees of law and agriculture at Ahmadu Bello University, Zaria and University of Maiduguri.
- Idris had also attended numerous courses and training in Nigeria and abroad and partook in several peace keeping missions in many countries of the world.
- Idris started his police career in 1984 when he joined the force as Cadet ASP after which he was posted as Gusau Police Divisional Crime Officer in 1986 and later Unit Commander 7 PMF Sokoto between 1987 and 1989.
- He was former Commissioner of Police in Nasarawa State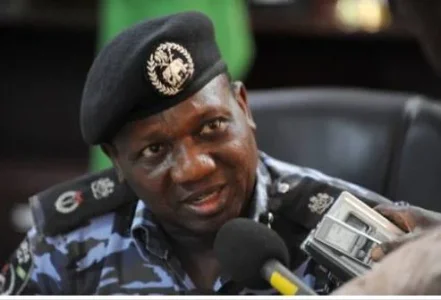 - Owing to his excelling competence, unique performance, commitment to duty and doggedness, CP Idris was elevated to the rank of Deputy Police Commissioner Operations and Second in Command at the United Nations Integrated Mission in Timor Leste UNMIT between 2009 to April 2011
- In July of the same year he was appointed Kano State Commissioner of Police, a position he held until February 2013 when he was selected to attend Senior Police Officers Course at Nigeria Institute for Policy and Strategic Studies Kuru (NIPSS) where he bagged the prestigious mni membership.
- He revived the Community Policing scheme which attracted many people to actively participate in the fight against crime within and outside Kano metropolis.
- Ibrahim Kpotun Idris is a man of magnetic personality who stands tall within the Police Force, a dedicated officer, a gallant and highly intelligent CP whose track record speaks volumes of achievements and never stops counting.
- Until his appointment by President Muhammadu Buhari, Idris served as Assistant Inspector-General of Police in charge of federal operations, Force Headquarters, Abuja.
Last edited by a moderator: