The Minister of Communications, Adebayo Shittu, has said that if not for President Muhammadu Buhari's intervention and fighting of insurgency, the terrorist group, Boko Haram would have invaded Lagos state.
The Minister stated this on Wednesday after intimating the President on the intention to kick start the 2019 Presidential campaign with the appointment of a national chairman of the Board of Trustees of Muhammadu Buhari/Osinbajo Dynamic Support Group whose identity he did not disclose.
Shittu stated that the South-west zonal office of the Buhari/Osinbajo campaign organization would be commissioned on January 20.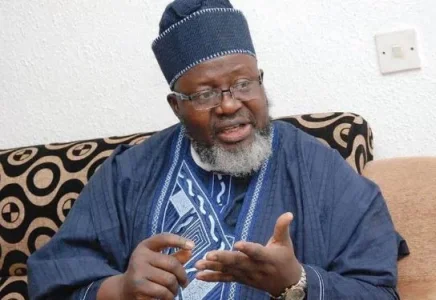 Asked whether the campaign for 2019 has started, Shittu said: "Every day since he came into office, all his activities are geared towards letting Nigerians know that they have a saviour, a rescuer; somebody who is committed to providing relief for Nigerians in all respects.
"In the area of fighting corruption, insurgency, whether in the northeast or the Niger Delta, in the area of repairing the economy and providing jobs and providing social stability in the society, you will agree with me that today, but for Buhari, Boko Haram would have invaded even Lagos."
[705]