✅ NEW - car park, swimming pool, 24 hours light/security and more.
The European Union says it can impose restrictive visa implementation rules on Nigeria, if it fails to play its part in the return and readmission of its nationals staying illegally in the EU.
The EU, which comprises Germany, Italy, Spain, France and 23 other countries...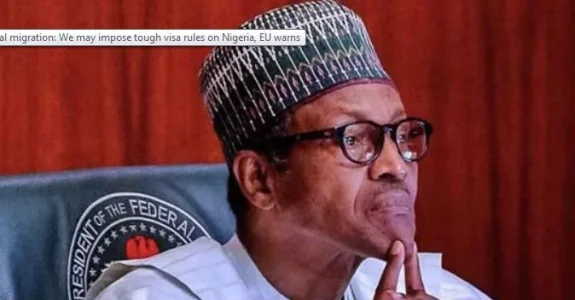 Read more via "nigeria" – Google News –
https://ift.tt/3bN25cG
Get More
Nigeria Political News
Last edited by a moderator: