Ibrahim Babangida, former military president, says he will vote for an Igbo president in 2019 if he find anyone.
Speaking with The Interview, a magazine focused on leading professionals and politicians, IBB, as he is fondly called, described the agitation for Biafra republic as a distraction. "We do not need this distraction now," he was quoted as saying, adding that "I will vote for an Igbo president in 2019, if I find one."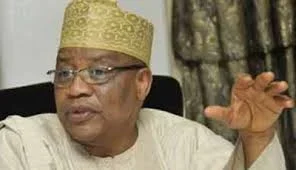 He also revisited one of the most controversial issues involving him – the death of MKO Abiola, acclaimed winner of the June 12 1993 election. He said he recieved the news of his death with shock but without regret. Responding to the question whether he believed that Abiola died of natural causes, Babangida said: "I should know? I didn't serve the tea…!"
- TheCable
PLACE YOUR ADVERT HERE
Connect with Politics News Readers!
[6799]