✅ NEW - get your business listed and your information shared across social media.
The Group Managing Director, Energy Group, Jimoh Ibrahim has warned President Muhammadu Buhari to beware of dealing with IMF, describing visitation as an economic bait that will do Nigeria no good.
According to Ibrahim, the visit of IMF's Managing Director, Christine Lagarde is a means of campaigning for economic conditionalities even at a time when Nigeria, like some oil producing countries, needs assistance and support to continue to put into implementation government policies.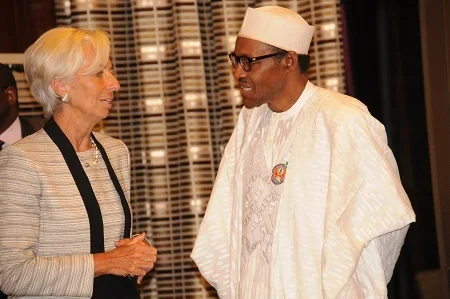 He said: "IMF boss' statement on the economy is traditional and full of strategic misrepresentation adding that the IMF boss had a full day creating an atmosphere for re-colonizing Nigeria's economy and advises the government to run away from such unsolicited advice".
His words: "I enjoin President Buhari to learn from Ibrahim Badamosi Babagida's pitfall when he handed over the economy to IMF by taking specific loan only for the economy to be destroyed with IMF's painful colonial conditionalities. The government of IBB was simply put to an end in economic terms by the Structural Adjustment Programme, an IMF baby which remains the foundation of Nigeria's problem."
He also describes the statement made by IMF boss as uncalled for and a waste of time.
-
Vaguard