Tragedy struck Fire Service/Mbaise Road in Imo state early Sunday morning as a two storey building collapsed killing 4 and injuring 5.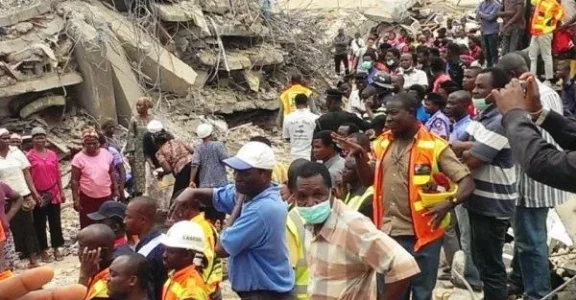 The Coordinator of Owerri Operations, National Emergency Management Agency (NEMA), Mr Evans Ugoh, confirmed the incident and causalities in a short statement to the news agency of Nigeria.
""We have been able to rescue five people while four have been confirmed dead, but we are still on to see if there are others trapped in the building"
[2157]