One Mir Sahiruddin, the Managing Director of a 'fraudulent' Indian Ponzi scheme, Green Ray International Limited, GRIL, has been arrested in Nigeria after he absconded from his country.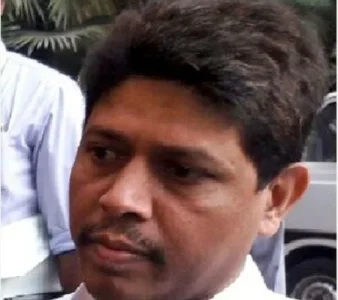 Sahiruddin, a resident of Jaleswar area in Balasore district of Odisha, who has reportedly been hiding in Nigeria for over four years, was arrested by India's Central Bureau of Investigation, CBI, in Kolkata at the weekend when he 'made a quick dash to his country', Times of India is reporting.
According to the report, Sahiruddin was a prize catch for the CBI as he had successfully evaded arrest attempts by police and state Crime Branch, who earlier probed the case, between 2013 and 2014.
An investigating official, Daheck, CBI took up the investigation in May 2014. The police had arrested a few lower rung employees of the company in the past.
The official said the company had promised investors a monthly dividend of Rs 2, 000 against each fixed deposit of Rs1 lakh.
But on September 28, 2015, CBI raided different branch offices of the firm and altogether 12 cases were registered against the company in different districts in the state between 2012 and 2014.
On February 3, 2014, the Securities and Exchange Board of India had directed closure of the chit fund firm and the chit fund company cheated investors of over Rs 1,000 crore in Odisha and other states and diverted huge money to Dubai and Nigeria through hawala brokers.
A CBI officer, Bhubaneswar SP Rajeev Ranjan, said the CBI formed a special team for Sahiruddin's manhunt.
"He frequently changed locations in Dubai and African countries. We will produce him in CBI court on Monday. He hid in Nigeria for about 4 years.
"Sahiruddin's luck ran out on Friday when he was trying to open accounts in the names of his three wives in a bank at Rajarhat in Kolkata.
"He had fled to Nigeria along with his three wives in 2013. From Nigeria, he landed in Bangladesh and managed Bangladeshi passport. Posing as Bangladeshi national he crossed the border on last Monday and was staying in a rented accommodation near Rajarhat.
"On Friday he went to the Rajarhat branch of Syndicate Bank along with his three wives to open accounts. Acting on a tip-off, we apprehended him.
"We will find out about his operations in Dubai and his links with the underworld," the CBI officer added.
[3858]