The Independent National Electoral Commission (INEC) has issued strong warning to aspirants mainly from the All Progressives Congress (APC) and Peoples Democratic Party (PDP) of illegal campaigns.
Addressing stakeholders at a meeting held weekend in Yola, the Resident Electoral Commissioner, Kassin Gaidam said aspirants had inundated the public with campaign posters and billboards showing elective positions they vied for even when party primaries were not conducted.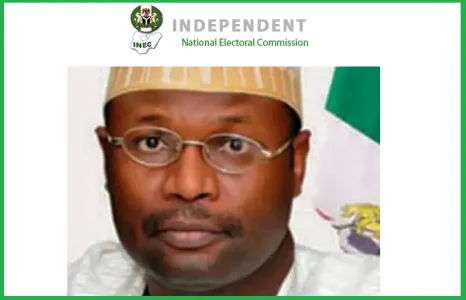 "The immediate challenge being faced with the political parties and their members is that of campaigning for elective positions even when party primaries have not been conducted.
"This is clear contravention of the electoral law and lack of decorum which must be stopped.
"Most members of the major political parties are guilty of this breach. As you know, campaign by aspirants is within the membership of respective parties while campaign by candidates should not be done earlier than 90 days to election", he stated.
The Resident Electoral Commissioner therefore warned the erring aspirants against contravening the Electoral Act, calling on them to respect the laws guiding elections in the country
[716]