Abu Muhammad al-Adnani, chief strategist of the Islamic State group has been killed in Syria, IS-affiliated media say.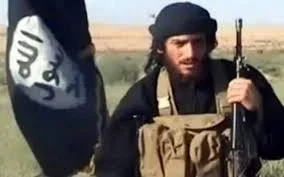 BBC reports that al-Adnani who called for attacks on the West died in Aleppo province. The Pentagon said an air strike had targeted Adnani in the town of al Bab and the results were being assessed.
Adnani was last heard in an audio message in May urging Muslims to carry out attacks in the West.
[783]