An audio recording to Nigerian singer, Iyanya threatening Last Prophet, an On air personality of Hit FM, Calabar has been obtained.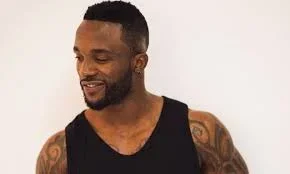 THE NET reports that on August 2,2016, Last Prophet had his radio show Otwetwe, talked about Iyanya parting ways with his former partner and manager Ubi Franklin.
He has asked fans whether ''Iyanya was planning to return back to Calabar where he started from'.
Not long after the show, Iyanya put a call through to the OAP threatening him. Speaking to the OAP, Iyanya said, ''I don't depend on my strive (sic), but i depend on God to take me further, this is Iyanya speaking, brother let this be the first and the last time that you will make that kind of statement that you made about me on your show. I have never had any issue with you, don't ever in your whole life mention my issue with Ubi on your show. I've had different people call me to make that report, the next time you do I'll show you another side of me'.
Listen to audio below:
[945]