A 26-year-old woman, Kimberly Pappas was sentenced to 9 to 20 years in prison for stuffing her newborn son into a plastic bag after giving birth at her suburban Detroit workplace.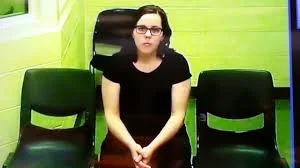 The Wyandotte woman earlier pleaded guilty to second-degree murder under an agreement with prosecutors to drop charges including felony murder and child abuse.
"The pain and regret I have over this really can't be put into words," Pappas said.
Police said the baby was discovered on March 31 at Pappas' desk after his birth in the restroom of business in Wayne County's Redford Township.
An autopsy determined the infant lived for 20 to 30 minutes and died of suffocation. His death was ruled a homicide.
Source:
YahooNews
[1081]