✅ NEW - car park, swimming pool, 24 hours light/security and more.
Jim Iyke, Nollywood's controversial actor recently did two things that strike the poles of irony - First, he declared his political ambition with the Young Democratic Party and emphasised the need to have a shift of power from old to younger leader and subtly criticised politicians who have been in power for over two decades yet his recent trip to Gambia to celebrate with the Gambian President, Yahya Jammeh during his 20th anniversary as president and his close relationship with him have put the actor in the news.
While some argue that he cannot stand to represent a wind of change yet be seen to be hobnobbing with a president who has been in government for 20 years, others maintain that he should be given time to express himself politically.
"The same circle of people that governed us 20 years ago are the same people who are still ruling us, what are they still doing there? So many of them are in their 80s, grandfathers by all rights," Jim Iyke had said in a recent interview with
Daily Independent.
Meanwhile, the actor shared images from his trip to Banjul on his Instagram page. The images can be viewed below: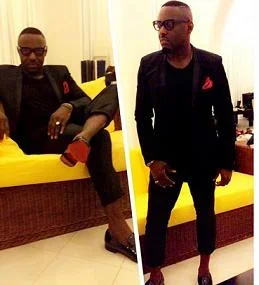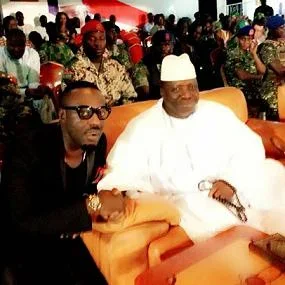 #JimIyke #Nollywood