✅ NEW - get your business listed and your information shared across social media.
Two former staffers of Global Fleet Oil and Gas Limited, an oil company owned by the businessman and politician, Mr. Jimoh Ibrahim, have won their cases filed against the company over illegal deductions from their salaries and non-remittance of their pension funds.
The duo of Adenekan Titilola Adejoke and Irikefe Odiriverere Patience, had in December 2015, through their counsel and Principal Partner of Lekan Alabi Chambers, Mr. Lekan Alabi, filed the separate but similar cases against their former employer at the Lagos Judicial Division of the National Industrial Court of Nigeria.
The claimants in their suits with number, NICN/LA/624/2005 and NICN/LA/625/2015, had sought the declaration that the deductions of the sum of N2.4 million as transport allowance by the company for a period of four years, between 2009 and 2013, when they were employees of the company, was illegal.
They also sought an order directing the company to remit their outstanding mandatory pension contribution to Leadway Pensure PFA Limited, and the payment of the sum of N1 million by the company as the cost of legal services incurred in the prosecution of the case.
In his judgment, Justice B. B Kanyip, declared that the deductions were not only illegal but also unlawful, and that the monies be paid them within 30 days.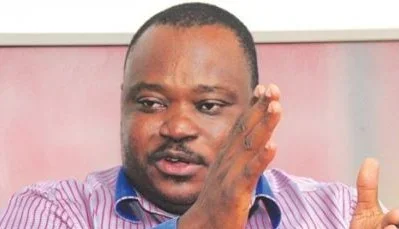 Kanyip said; "The defendant is to pay to the claimant the sum of N2, 400,000 being the claimant's transport allowance illegally deducted by the defendant from the claimant's remuneration package from the year 2009 to the year 2013.
"The defendant shall remit all the outstanding mandatory contributions belonging to claimant to Leadway Pensure PFA Limited. The orders just made are to be complied with within 30 days of this judgement."
In his response to the judgement, Alabi described it as a victory not only for the litigants but also for the workers across the globe.
He said Nigerian employers are fond of impunity, but that the judgement has created another precedent for workers whose rights are constantly abused to seek redress in law courts. He added that his chambers would ensure that the judgement is obeyed.