✅ NEW - get your business listed and your information shared across social media.
The billionaire businessman was on a live broadcast on AIT giving a public lecture during the Energy Group 5th GMD conference when his staff from National Mirror stormed the event, interrupted it and asked him to pay them their salaries for many months.
The aggrieved employees, one of them with megaphone, chanted "all we are saying, pay us our salaries".
An obviously embarrassed Ibrahim told the protesting members of staff that he had heard them and pleaded with them to leave the hall where the lecture was taking place in the presence of some senior managers of his companies.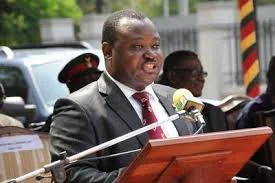 When the protesters did not budge, one of the managers receiving the lecture stood up and pleaded with them to leave.
His plea also fell on deaf ears until some policemen politely led them out of the venue.