Worried by the deepening feud between President Goodluck Jonathan and ex-President Olusegun Obasanjo, some former Heads of Government have initiated moves to broker peace.
Some of the leaders are ex-Head of State Gen. Yakubu Gowon, ex-President Shehu Shagari, former Head of Interim National Government Chief Ernest Shonekan and eminent leaders from the six geopolitical zones.
It was learnt that some of the leaders had reached out to the President and Obasanjo, calling for a ceasefire.
But it was learnt that Obasanjo, who was said to be still angry, claimed that he was watching development.
There were, however, strong indications that some security agencies might interact with Obasanjo over his letter.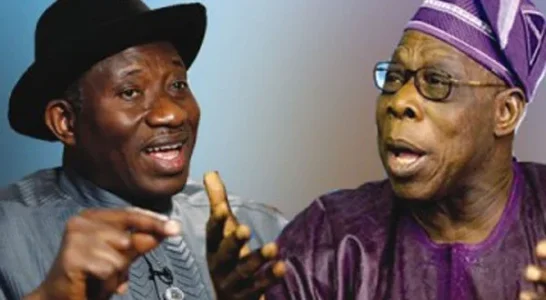 [2250]