✅ NEW - get your business listed and your information shared across social media.
Former President Goodluck Jonathan claims that he actively fought corruption during his time in office.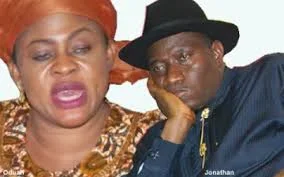 Jonathan's claim is contained in a new book, "Against The Run of Play", authored by the Chairman of ThisDay Editorial Board, Mr. Olusegun Adeniyi.
Jonathan said: "I have been told that I should have made scapegoats of some officials so I would be seen to be fighting corruption, I usually subject them to investigations.
"You know Stella Oduah played a prominent role in my campaign in 2011. But when the investigation I ordered was carried out and the indictment was confirmed, I had to relieve her of her position," he added
"Up till today, Stella hates me for her removal. No doubt, it was a very hard decision for me to take because I see her as a friend as I take all the people who work with me, but that was what leadership demanded."