Former President Goodluck Jonathan has explained how his administration fought corruption in the country without making noise about it.
Jonathan's comment may be a tutorial to President Muhammadu Buhari's noisy anti corruption campaign which many Nigerian believe is one-sided.
Mr. Jonathan said this on Monday while speaking at the Oxford Union of the University of Oxford in the United Kingdom.
The immediate past Nigerian leader spoke on the theme "Promoting Youth Entrepreneurship".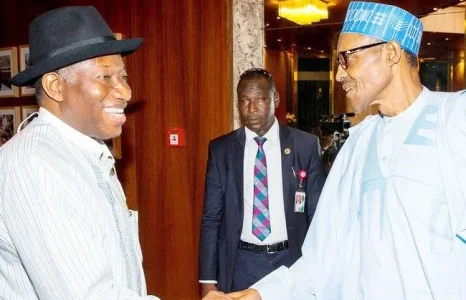 Responding to inquiries by some of the students regarding his administration's fight against corruption, Mr. Jonathan said he would not like to "interfere with the legal processes" because "several matters are pending in court".
Mr. Jonathan however said he did enough to reform anti-corruption agencies to enable them function effectively.
"We reformed the institutions and introduced various mechanisms to stop the corruption problems in our country without publicity," he said.
[1120]