✅ NEW - get your business listed and your information shared across social media.
Junaid Mohammed, Second Republic lawmaker has said that the North will insist on a fresh 8years in power should President Muhammadu Buhari be unable to finish his tenure.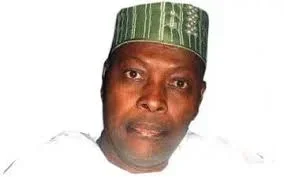 Speaking to PUNCH Newspaper, the Arewa Chief also talked about Late President Musa Yar'Adua's time in office and how the years he ought to have spent in office were not compensated for.
''The zoning in the Peoples Democratic Party has not worked. Now it is trending in the All Progressives Congress. It is either we fix it or ship it out altogether. If that is not done, then you have to go back and redress it by saying that in the course of zoning and rotation, (Umaru) Yar'Adua died in office.''
On the likelihood of Buhari not serving out his term, Mohammed said, '' Those who are claiming that Yar'Adua was theirs or that he came from their region did not get the compensation that was due to them. We are now having a situation whereby Buhari is sick – whether he resigns or God forbid, something else happens, we are going to have the balance of Buhari's years taken over by someone else from outside the zone Buhari comes from. What are we going to do? Are we going to say okay, nothing has happened, let's carry on? ''
The Arewa Chieef warned that the situation must be allowed properly otherwise the country will break.
''And, if we don't have a remedy for it, it may lead to the breakup of the country. We should be very careful. It cannot be the kind of thing which happened under Yar'Adua whether you call it divine intervention or Doctrine of Necessity.''