✅ NEW - car park, swimming pool, 24 hours light/security and more.
Inability to afford Sanitary pad is no longer a third world problem as girls in the United Kingdom are currently battling same challenge.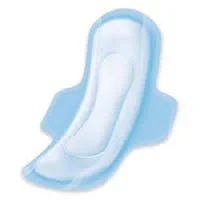 READ:
Sanitary Aid: Restoring The Dignity Of Less-Privileged Nigerian Girls
Freedom4Girls, a Charity group in the UK has disclosed that Girls are missing school because they cannot afford sanitary protection. Some teenager spoke to BBC Leeds about the problem.
One teenager said, "I wrapped a sock around my underwear just to stop the bleeding, because I didn't want to get shouted at. And I wrapped a whole tissue roll around my underwear, just to keep my underwear dry until I got home. I once Sellotaped tissue to my underwear. I didn't know what else to do.
"I kept this secret up until I was 14 years old and then I started asking for help.
"I didn't get any money because my mum was a single parent and she had five mouths to feed, so there wasn't much leftover money in the pot to be giving to us."
Tina Leslie, a public health worker in Leeds and part of Freedom4Girls, said the group which previously distributed sanitary pads in Kenya, East Africa has commenced distribution in the United Kingdom.
Conservative MP Jason McCartney has since said he will raise the issue in Parliament. He wants to enlist other MPs to help start a campaign for free sanitary products for young girls in need.