✅ NEW - get your business listed and your information shared across social media.
Ibe Kachikwu, Nigeria's Minister of Petroleum Resources is confident that President Muhammadu Buhari will win the 2019 presidential elections if he runs.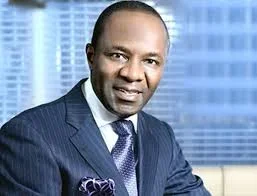 Speaking with CNN anchor, Richard Quest, who is visiting Nigeria, Kachikwu talked about the Nigerian economy.
On the progress of the current reforms in the petroleum sector are at the moment, Kachikwu said, "about 50 percent".
Quest asked: "Is it likely, because within another year your president or the party will be fighting in an election, and pretty much you are already in an election mode?", and Kachikwu responded: "Those of us in government are focused on getting work done; the president is probably going to win the election anyway."