The Kaduna State Government has not started enforcing the prohibition of begging and hawking.
A statement realised by the Special Assistant to the Governor (Media and Publicity), Samuel Aruwan explained that the prohibition of begging law will not take effect until after 60 days.
The statement added that it is the police that is currently undertaking arrests within Kaduna as part of security operations directed by the Inspector General of Police.
"The Kaduna State Government has not directed the police to enforce the begging law, which is not due to come into force yet.
Malam Nasir El-Rufai has repeatedly stated that rehabilitation opportunities would be offered for the disabled.The State Executive Council has just approved a Disability Policy, which is a necessary precursor to the drafting of any bill or other measures to promote the rights of the disabled.
"However, the Kaduna State Government is not in a position to impede security operations that are adjudged necessary by the security agencies.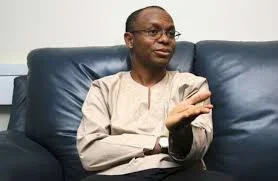 "As part of preparations for the regional security summit, the Police Commands of States within the neighborhood of Abuja which includes Kaduna, Niger and Nasarawa states and the FCT, are undertaking security operations. This includes actions to remove street beggars, hawkers and all abandoned vehicles along the major roads.
"These police actions have nothing to with the Kaduna State Government. The government is engaging with the police on behalf of all residents of the state, including the disabled, for a proper management of the situation.
"The Kaduna State Government wishes to appeal for calm. It commends the people for the orderly response to the fuel price adjustment by the Federal Government, and requests their continued patience for the supply of petroleum products to improve."