The Kaduna State Government on Monday released a White Paper on the report of the Judicial Commission of Inquiry into the Zaria clashes of December 2015, few days after Nigerian Court ordered unconditional release of the Shiite leader, Ibraheem El-Zakzaky from detention,.
This White Paper sets out the views and decisions of the Government on all the recommendations that have been made to it by the Judicial Commission of Inquiry.
The White Paper acknowledged that the Nigerian Army abided by its Rules of Engagement and that the Judicial Commission of Inquiry failed to take into account the years during which the activities of the IMN in Gyallesu had threatened peace and security.
Here are few key findings from the report:
1. The IMN is an unregistered organisation that cannot be sued. Therefore, all IMN members and its leadership are jointly and severally liable for all violations of the law in the last 30 years, and are therefore responsible for the clashes and its consequences;
2. Members of the IMN owe absolute loyalty to Sheikh Ibraheem El-Zakzaky. He therefore bears responsibility for all the acts of lawlessness committed by the organisation and should therefore be held responsible, fully investigated and prosecuted;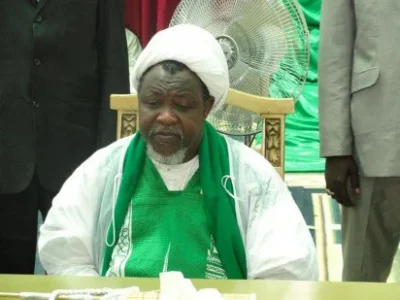 3. The evidence before the Commission, from the testimonies and memoranda submitted to it by the various interest groups and stakeholders, clearly shows that IMN has become a law unto itself; disregarding the authority of the Nigerian State as vested in the police and other security agencies which many a times lead to several confrontations such as the one of 12th to 14th December, 2015 between it and the Nigerian Army;
4. All incidents of violence and aggression by the members of the IMN against individuals, groups or communities, which have resulted in grievous bodily harm, destruction of properties and deaths, should be fully investigated and culprits brought to book. Where appropriate, compensations should be paid;
5. The State Government should investigate and repossess all illegally acquired public lands from IMN and utilize same for Public Interest;
6. Without any hesitance, government must demonstrate the necessary political will to proscribe the existing IMN as an unregistered and unlawful association;
7. Mechanism should be put in place for the proposed Bill on Religious Preaching to be passed into law as quickly as possible and implemented.
Related:
El Rufai Declares War on Shiites, Officially Labels Group 'Insurgent'
[1440]