✅ NEW - car park, swimming pool, 24 hours light/security and more.
Not less than 6 members of the Kogi House of Assembly, elected on the platform of the Peoples Democratic Party (PDP), have defected to the All Progressives Congress (APC), giving it the majority in the house with 16 members.
The PDP is now left with nine members.
The defecting members, in a joint letter to the Speaker, Alhaji Umar Imam, cited "factional squabbles" in the PDP, as responsible for their action.
Imam, while reading the letter on the floor of the House on Thursday, named the defectors as
1, John Abah (Ibaji),
2. Adoke Bello (Adavi),
3. Kolawole Matthew (Kabba-Bunu),
4. Ahmed Mohammed (Ankpa 1),
5. Victor Omofaiye (Ijumu) and
6. Kekere Sani-Abdulkareem (Okehi).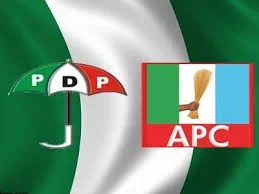 The legislators said that they were forced to move to a more stable political group because the factional squabbles, both at the national and state levels, had torn the PDP into shreds.
The Speaker, while congratulating the defectors for their decision, assured his colleagues that their action would not affect the unity in the House.
Mr Friday Sani (PDP-Igalamela-Odolu), described the defection as a `child's play', and claimed that the members did not follow due process as enshrined in section 109 of the constitution.
"Votes belong to the party and not individual candidates; the defectors will lose their seats because we shall challenge their action in court," he said.
- NAN