✅ NEW - get your business listed and your information shared across social media.
The candidate of the African Democratic Congress, in Saturday's governorship election in Kogi State, Zainab Usman, has announced her withdrawal from the contest.
Ms. Usman, the only female in the race, withdrew to pitch her tent with the candidate of the All Progressives Congress, APC, Abubakar Audu, according to a statement she signed on Friday. Mr. Audu is the only candidate that can take the state to the promise land, Ms. Usman said. She said the only visible developments in the state were put in place by Mr. Audu between 1999 and 2003 when he served as Governor.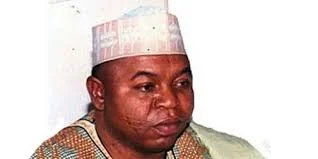 She added, " the successive regimes of the Peoples Democratic Party, have failed woefully in spite of the huge resources at their disposal. "(Therefore) I decided to dump my ambition and support Audu to move the state forward and continue from where he stopped in 2003. "I have thus direct all my supporters to go out and vote en masse for the APC and Prince Audu tomorrow."