Konga has refuted claims that it is shutting down its website for five days to test its mobile capabilities.
According to a statement issued by the Management and made available to Nigerian Bulletin on Thursday, Nneka Obiano said reports of shutting down its website are untrue as Konga never sent out any information concerning this neither will it be shutting down any of its platforms for testing purpose.
Obiano said Konga shoppers can currently access Konga through the website, mobile web and the Konga app.
"These three platforms have been tested over time and are currently being used daily by customers for transactions and will always be available for customers to shop depending on their preference and convenience.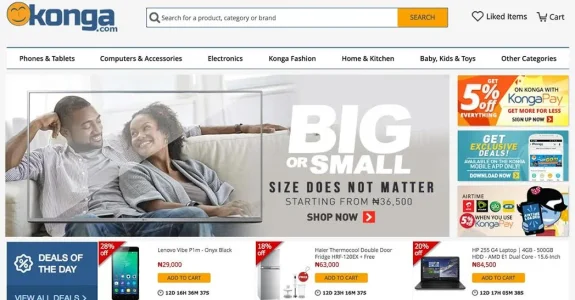 "What we can say is true is that Konga is planning a sale themed "Naija no dey carry last" in commemoration of Democracy day. This sale will offer great deals on items across various categories on Konga.com. It will hold from the 25th to 29th of May 2016.
"Konga is not shutting down its website or any of its platforms. Should there be any reason at any time to do this, a proper press statement will be sent to this effect", the statement reads.