✅ NEW - car park, swimming pool, 24 hours light/security and more.
The police in Lagos State have arrested a 23-year-old suspected cultist, Idris Adebayo, who confessed to have dropped the head of a rival cult member on the Old Apapa Road, in the Oyingbo area of the state.
Adebayo, who said he put the head in a polythene bag, added that the victim was killed by his gang members and the head dumped by the roadside because he came to visit his girlfriend in their territory.
Adebayo while speaking with PUNCH said his gang leader, identified as Dagbe, had killed the rival member and they dumped his body in a stream on San Siro Street, Otto.
Adebayo added that the head of the deceased was handed over to him in a polythene bag to dispose of.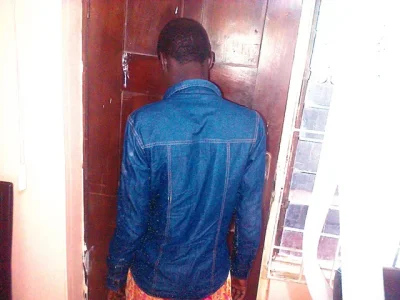 He said, "We were four that killed the man. Dagbe, Aloma, Kashir and I ambushed him and cut off his head. His offence was that he came to our territory to visit his girlfriend. We thought he had come to spy on us.
"Dagbe gave the rival member's head to me to dump at where people would see him. Two persons and I took a tricycle and when we got to Olokodana, I dropped the head from the polythene bag. The victim's body had already been dumped in a stream.
The Police Public Relations Officer, SP Dolapo Badmos, confirmed the arrest.
She said, "The boy has confessed that his gang members cut off their victim's head. Effort is on to arrest other members of the gang."
read ore:
PUNCH