Governor Akinwunmi Ambode of Lagos state,Nigeria is set to receive a N39.4bn loan from World Bank.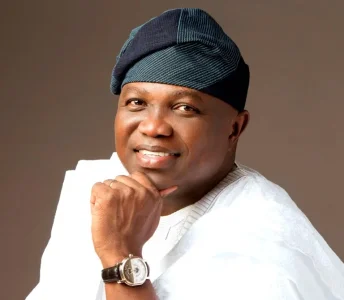 PUNCH reports that the Board of Executive Directors of the World Bank approved $200m (about N39.4bn) credit to Lagos State to support a range of reforms relating to fiscal sustainability, budget planning, budget execution and the investment climate in the state.
World Bank Country Director for Nigeria, Marie-Francoise Marie-Nelly, said, ''This operation is designed to assist Lagos State in its quest to continue its recent success in spite of the challenges brought on by rapid economic and population growth.
''As an urban agglomeration that has reduced income inequality during double digit economic growth, Lagos is an example of inclusive growth in Nigeria. If the Lagos experience is sustained, there is strong potential for this type of inclusive growth to spread to other parts of Nigeria''.
PLACE YOUR ADVERT HERE
Connect with Politics News Readers!
[2047]