✅ NEW - get your business listed and your information shared across social media.
The Chief Judge of Lagos State, Justice Olufunmilayo Atilade, on Friday inaugurated mobile courts in the state which will move around the metropolis to summarily try traffic offenders and mete immediate punishments to them where applicable.
With the mobile courts, which would move around in buses, Atilade said the end had come to "the era of recklessness and impunity on our public roads and highways."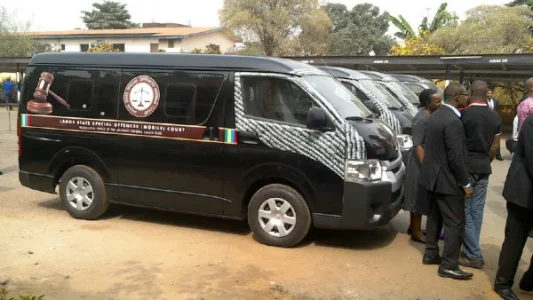 The Chief Judge regretted that until now unruly road users, who daily cut the lives of innocent citizens short and caused traffic snarl leading to wastage of productive hours on the roads, had gone unpunished.
She, however, said the situation, which she described as unacceptable, would no longer go unpunished as the mobile courts signified the state's determination "to fully enforce the extant traffic laws in the state and take stiffer measures against road traffic offenders."