✅ NEW - get your business listed and your information shared across social media.
The Lagos state government through the Ministry of Economic Planning and Budgeting has signed a Memorandum of Understanding (MoU) with Save the Children, an international NGO on reducing infant mortality in the state.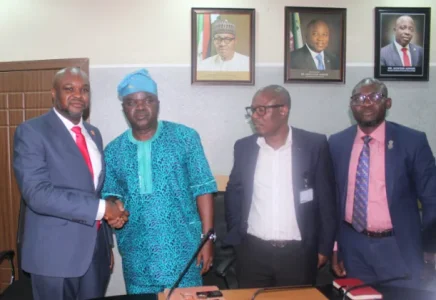 The MoU was set out to improve the predictability of behaviuor of both sides to achieve the overall goal of reduced mortality rates in children under five years through intervention programmes in nutrition, child survival, education, children protection and better support for health workers.
The five year MoU will also serve as an endorsement for health initiatives and expansion of SC's activities to reach more citizens.
The Director, Development partnership, Ministry for Economic Planning and Budgeting, Mr. Oduntan Bankole urged Lagosians to support the group to achieve more, noting that the state would monitor their annual work plan to ensure it spreads across the state.
"Lagos state is one of the states that coordinates the activities of all development partners. The state government cannot do it all alone. Where we are supposed to spend some fund, the development partners are already there.
Save the Children
has been helping with eradication and reduction of diarrhea in Agege, Bariga and Shomolu".
Save the Children has operated in three local governments including Agege, Bariga and Somolu on HIV/AIDS project, Diarrhea, and health capacity building for health workers.
Previous projects carried out by Save the Children include; Quality of Care (QoC) of Mothers and Children Project implemented in three local government areas, School Health and Nutrition (SHN) Project, Stop Diarrhea Initiative (SDI) among others.