✅ NEW - get your business listed and your information shared across social media.
The operatives of the Lagos State Police Command on Monday nabbed two suspected robbers around Ijora-Badia axis of the state.
The suspect, Abdullah Isiaka, and his partners in crime, identified simply as Governor, Abel and Brigadier, used to operate at Ebute-Metta, Lagos State.
The duo, it was learnt used to be members of a four-man gang including Governor and Brigadier, who have since been arrested.
According to the police, Isiaka usually pleasured himself by fondling the breasts of his female victims before dispossessing them of their valuables.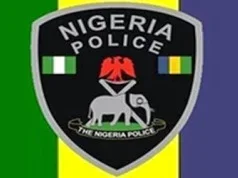 He was said to have confessed that caressing the breasts of his female victims before robbing them made him very happy.
"They target lone figures, put the person in their middle and rob the person. Once they get a victim, Brigadier would bring out gun and order the victim to cooperate with them.
"Isiaka targets women. Once they catch a female victim, Isiaka would start caressing her breasts. He said that caressing breasts before robbing the person used to make him feel happy", the police said.
- TheNation