✅ NEW - get your business listed and your information shared across social media.
Olomu, in the Ikorodu area of Lagos State are in shock after a landlord in the community, Omolaja Sodipo, allegedly stabbed his wife, Titilayo, killing her.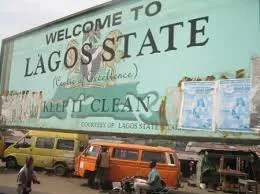 Sympathisers, friends and family members of the mother of four, trooped to their bungalow on Monday, where Titilayo laid in a pool of blood.
The husband was said to have fled the scene.
Community leaders reportedly alerted policemen from the Owutu division, who removed the corpse and deposited it in a mortuary.
Although most of the neighbours refused to comment on the tragedy, Punch gathered that the couple had been married for over seven years.
The relationship was said to be fraught with disagreements, which usually resulted in domestic violence.
A resident, who did not want to be identified, said the disagreements always bordered on the welfare of their four children.
He said, "They came into this community some years ago after building their house. The man, who was formerly dealing in telephone accessories, had been jobless for some time. His wife worked with a private school after giving birth to their fourth child two years ago.
"But they were always at loggerheads, which led to the man beating up the wife. The man is short-tempered and it appeared the frustration of his joblessness also got into him. We always heard their voices anytime they were quarrelling.
"Last night, we heard them fighting again. In the morning, we discovered that the woman had been stabbed in different parts of her body. She was lying lifeless in a pool of blood."
The state Police Public Relations Officer, Olarinde Famous-Cole, said, "We are still searching for the man. The woman's corpse has been deposited in a morgue for autopsy."