Lagos State Governor Akinwunmi Ambode will this week commence the long awaited regeneration of Oshodi into a world class Central Business District (CBD).
The project, an iconic Transport Interchange, first in Africa, will feature the consolidation of all 13 city and interstate parks in Oshodi into 3 multi-storey bus terminals.
Related: Oshodi World Class Transport Interchange Begins ...
The project which was designed by a Nigerian company, Planet Projects will be delivered within 15 months.
The animation in the video was also done by Planet Projects and reported by TheNEWS.
See Video: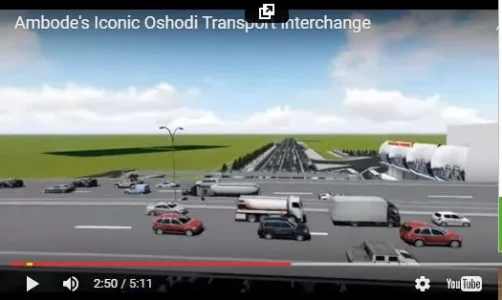 PLACE YOUR ADVERT HERE
Connect with Politics News Readers!
[4843]