✅ NEW - get your business listed and your information shared across social media.
The Lagos State Government yesterday disclosed that 2,200 houses will be saved from demolition with the new alignment designed for the construction of the proposed 4th Mainland Bridge.
Commissioner for Works and Infrastructure Ganiyu Johnson told The Nation that the old alignment for the bridge was to claim over 3,000 houses which would mean huge economic losses to the economy.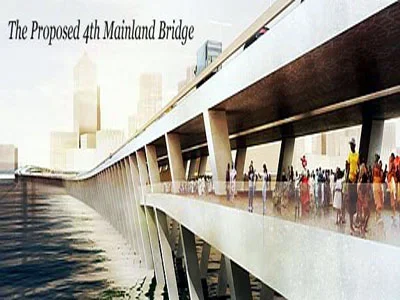 He said with the new design, about 800 houses will now be affected, adding that the affected owners would be compensated by the government.
He explained that the bridge when constructed would drastically reduce traffic volume on Eko, Carter and Third Mainland Bridges.
According to him, "The proposed bridge will traverse from Ajah to North West direction towards the lagoon shoreline to Lagos-Ibadan Expressway via Ikorodu. The approximate length of the road/bridge is 37.9km with a design speed of 140km/h.
"Lagos State Government has held discussions with a consortium of consultants in furtherance of the project," said the commissioner.
He further explained that the significance and value of the project, saying "this lies in its capacity to rapidly decongest the traffic gridlock within the Lekki corridor and redistribute traffic towards Lagos Mainland which serves to meet increased future road infrastructure demands."