✅ NEW - car park, swimming pool, 24 hours light/security and more.
The Minister of Information and Culture, Alhaji Lai Mohammed has revealed how he addressed the challenge of employment racketeers in his ministry and parastatal agencies.
Addressing members of Senate Committee on Culture and Tourism on oversight to his ministry on Thursday in Abuja, the minister listed the achievements as follows:
1. Uncovering of a number of cartels engaging in unlawful employment which swindled many unsuspected job seekers, promising to give them phantom jobs.
2. Mohammed said that the ministry is committed to fighting the challenge of ghost workers and assured of bringing the perpetrators to book.
He said he had directed all the parastatal agencies under the ministries to submit their nominal rolls and anyone that failed to do so would have itself to blame for non-payment of its workers' salaries from January 2017.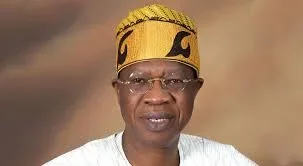 3. I travelled to Spain sometimes in July, that single trip offered the country the right to bid for the hosting of the UN World Tourism Organisation for Africa for 2018. The trip earned us the support United Nations World Tourism Organisation (UNTWO) to send three technical teams to assist the country in its tourism development.
4. Presentation of two Bills before the National Assembly - establishment of National Endowment for the Arts and Motion Picture Council of Nigeria (MOPICON).
5. He is committed that the Ministry will bring the culture and tourism sector into the mainstream of the economy, in line with the overall goal of the Administration to diversify the economy and create jobs.