✅ NEW - car park, swimming pool, 24 hours light/security and more.
The Minister of Information and Culture, Alhaji Lai Mohammed, says corrupt politicians who are currently being probed by the Economic and Financial Crimes Commission have no moral authority to claim their rights were denied when their alleged actions eroded other people's rights and led to countless deaths and suffering.
Mohammed said it was absurd that after stealing the country blind, some corrupt politicians were busy claiming their rights were infringed on.
The minister said this during a visit to the Women FM 91.7 radio station in Arepo, Ogun State, on Thursday.
He said human rights claims would not stop President Muhammadu Buhari's anti-corruption war, adding that the Federal Government was not selective in its anti-corruption war as being claimed because it was only logical that the Peoples Democratic Party which was in power for 16 years should be the focus of the corruption probes.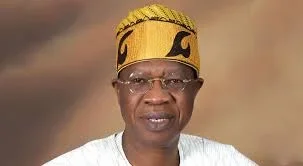 Using a Yoruba proverb to justify his position, Mohammed said, " Eni ti o ba ni iyawo, ana e o le ku." This simply means that an unmarried man cannot claim to lose an in-law.
He said, "The Federal Government is being criticised for infringing on human rights. This is not true. People who have stolen billions of naira have no moral authority to be claiming human rights when their theft left to the infringements of other people's rights, deaths and suffering.
We want Nigerians to weigh the matter. Fifty five Nigerians stole over N1.34tn in eight years. Should we now jetission the rights of 170 million Nigerians whose rights have been tampered with because of these few people who have stolen the country blind?
Source:
PUNCH Newspaper