The Minister of Information and Culture, Alhaji Lai Mohammed says the ministry will leverage on the cultural industry of the nation to employ many people, especially the youth.
According to
Leadership
, the Minister spoke during the inauguration of the "One Lagos Fiesta'' at Agege Stadium, Lagos on Sunday night.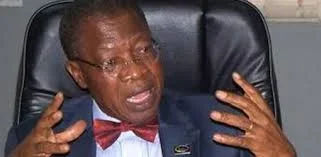 "I can assure you that by January 2016, when we will start rolling out our programmes, we will be able to mop up as many unemployed youths as possible using the cultural platform,'' he said.
He said that the Federal Government had earmarked N500 billion in 2016 budge to help young people who wanted to acquire skills and trade.
"What we have decided to do is to cooperate with all states and ask each state to give us 10 cities in their state, 10 festivals and 10 cultural industries.
"With this, we can have 360 festivals plus another five in Abuja making 365 festivals in Nigeria. This will mean that for every day, there will be festival taking place in one part of Nigeria,'' he said.
Mohammed said that the idea would enable Nigeria to have a compendium of cultural festivals and dates.
[1054]