✅ NEW - car park, swimming pool, 24 hours light/security and more.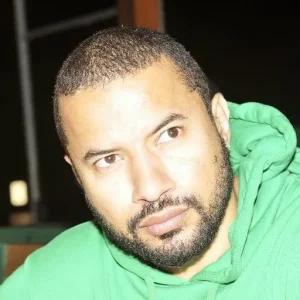 Mr. Aye Dee's Twitter avatar
Yesterday, a certain Mr. Aye Dee sparked 'e-excitement' when he announced that Google had begun action against Linda Ikeji's blog for content theft/copyright infringement.
We posted tweets from Mr. Aye Dee yesterday
here.

Linda Ikeji, on her blog today, has responded to the news.
In a blog post titled "To the guys that want to take down LIB, here's a message to you...lol" the blogger said the reason she was being attacked was because of the success of her blog.
She wrote that Mr. Aye Dee and a team of IT experts had been working on a plan to take down her blog. She said they had initially hit her blog with spam, and this had forced Google to take down her adsense. After that, she said, they kept sending her 'phishy' emails in a bid to hijack her blog.
She accused his team of cyber-squatting and of owning the LindaIkeji.net domain name. She said their ultimate goal was to force her to pay to own a domain (which they'd already acquired).
Excerpts from her blog:
I admit that I take content from other sites. Plenty of it sef, but the question is, which website in the world doesn't? If you go on Bossip.com, 50% of what is there is from other sources. Daily Mail UK takes from other sites, re-writes and give credit. UK Mirror takes from other sites. MediaTakeOut quotes other sources. E! Online, Us Weekly, People and even CNN take news from other sources and give credit, so why is mine an offense to the extent that my blog deserves to be shut down? Even in Nigeria, which site doesn't take news from other sites? Which? That is how media runs. Perez Hilton makes $10million a year from blogging and 50% of content on his site is not originally his. As long as you give credit...which I do! Except in cases where you don't know the original source of the story or photo. So many blogs take content from my site, how many of them have I gone after? In fact, I'm happy that they do so, I have nothing against it. If I take content from another site and they approach me to take it down despite giving credit, I will take it down. But that doesn't happen.
I try as much as possible to get as many exclusives as I can, but because I work from home my team is so small. I've been planning to employ more hands which I will do eventually and then get a proper office. I'm kinda glad this happened. It's now pushing me to act and take my business more seriously.
So Mr Aye Dee, Mr EE, Mr #bringmedown or whoever you are and Jeremy Weate (look who is talking ..lol) and all the others talking, I am not afraid of you! You didn't bring me this far and you're not enough to bring me down. Like if you dream it, speak it, act it, hope it, envision it, see it, pray it....YOU are not enough! You can't bring a good woman down. You can try boo, or please keep trying...but you see this lady, she ain't going nowhere. You don't even know who you are dealing with. You don't know what drives me and how far I plan to go. I've been a hustler since I was 17, doing it on my own...on my own terms. Plus I have the backing of God...and of course my hundreds of thousands of readers. I repeat, YOU are not enough!
Click here to read more
Source: #LindaIkeji