The All Progressives Congress has accused Goodluck Jonathan administration of looting at least N11.11 trillion (or $55.68 billion at N199.5 to a dollar) of public funds while in office.
In a statement Sunday, the National Publicity Secretary of the party, Lai Mohammed, said, the rate at which public funds were stolen during the last regime was too "massive", "spine-chilling" and "mind-boggling" to ignore.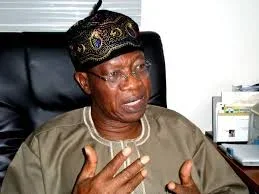 The party listed the funds unaccounted for by the regime to include:
– 3.8 trillion Naira out of the 8.1 trillion Naira earned from crude oil (2012-2015) withheld by NNPC
– 2.1 billion US dollars from Excess Crude Account unaccounted for
– Department of Petroleum Resources' unremitted 109.7 billion Naira royalty from oil firms
– 6 billion US dollars allegedly looted by some Ministers of the last Administration
– 160 billion barrels of crude worth 13.9 billion US dollars lost between 2009 and 2012
– 15 million US dollars from botched arms deal yet to be returned to Nigeria
- 13 billion US dollars in NLNG dividends mostly unaccounted for
- 30 billion Naira rice waiver
- 183 billion naira unaccounted for at the Niger Delta Development Commission.
The party said the listed 'missing' funds constituted just a tip of the iceberg since they are mostly from a few sectors of the economy, mostly the oil sector, and were discovered even before the forensic audit now being undertaken in some key areas.
[6989]