✅ NEW - car park, swimming pool, 24 hours light/security and more.
The Ministry of Mines and Steel Development has denied spending N700m on the acquisition of a web portal and listed some of the infrastructural facilities acquired alongside.
In a statement issued by the Permanent Secretary, Mr. Mohammed Abbas, in Abuja on Sunday, the ministry said that what it acquired with N700m was an integrated IT infrastructure rather than just a website.
He listed the components of the IT infrastructure to include the following:
1. two data centres,
2. an off-site recovery centre,
3. civil and environmental works on the centres,
4. running of the centres till the end of first quarter 2018, and
5. training of over 225 officials locally and internationally, among other cost components.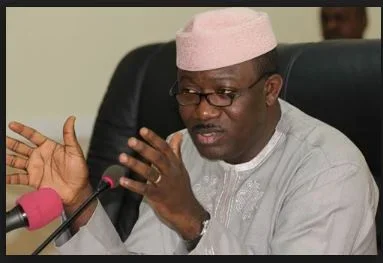 Abbas said it was disingenuous of anyone to reduce the investment in IT infrastructure to an expenditure on a website.
He stated, "When last Thursday our ministers led other officials of the ministry and sectoral stakeholders to unveil the IT integrated automation and interactive solid minerals portal, we were really fulfilling one of the short-term pledges listed in our road map.
"These assets form critical pillars of our agenda to reform the mining and minerals sector, particularly as a key step towards our vision to lead the sector to shared mining prosperity where we make significant contributions to the GDP of the country."