The League Management Company (LMC) has come to the rescue of the Nigeria Women Football League (NWFL) with the sum of N10 million to successfully prosecute the second round of the season.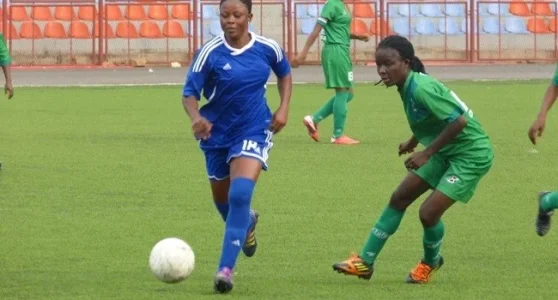 A number of clubs had ran foul of the provisions of the NWFL failing to honour three matches and were subsequently thrown out of the League.
However, with the latest lifeline the NWFL will now be able to pay indemnities of match officials as well as take the responsibility of host teams.
The executive secretary of NWFL, Ayo Abdulrahaman explained that top-flight teams, Nasarawa Amazons, Tokas Queens and Capital City Doves as well as lower league sides, Cerezo Queens and State House Queens lost their spots for failing to honour three matches in the current season.
[363]