✅ NEW - get your business listed and your information shared across social media.
There was shootout between policemen and soldiers in Maiduguri Government House Thursday afternoon when soldiers in a truck attempted to forcefully get a share of the rice being distributed to Internally Displaced Persons (IDPs) not living in camps, Dailytrust reports.
According to DailyTrust, it was alleged that the soldiers who wanted to get from the rice today had been coming to get from the rice since the distribution started without appropriate documentation about a week ago under the watch of policemen in the Government House.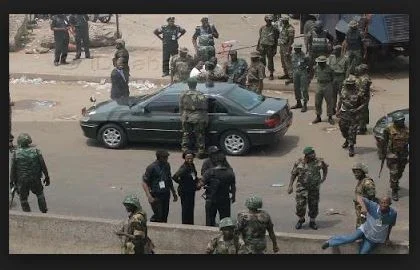 file photo
When the policemen refused to allow them to get from the rice today, shootout ensued leading injury of at least one policeman.
Currently, the policemen are holding two soldiers at the second gate of the government house, while their soldier colleagues are at the first trying to get them back.
Source: DailyTrust