Nigeria's Minister of Information, Labaran Maku, says the has not recorded any case of Ebola after the death of a 40-year-old Liberian, Patrick Sawyer, on July 25 in Lagos.
Maku, who made this known at a news conference on Thursday in Abuja on Thursday, said the Federal Government was intensifying surveillance to curtail possible spread of the virus.
"The Ministry of Health has not reported any fresh case of infection; every possible step is being taken to ensure that those who had contact with the deceased are quarantine. Government has taken step to avoid possible spread of the virus, we are also increasing media awareness on the disease,'' he said.
Maku said ECOWAS had agreed to adopt strategies to help in preventing the spread of the virus.
He said phone lines would be made available to Nigerians to interact with experts on the disease, adding that information on suspected case could also be forward via the number.
The Minister of Health, Prof. Onyebuchi Chukwu, said after the death of Sawyer two people had been quarantine, while 69 others were under surveillance.
"Staff and people who took care of the man are also under surveillance,'' he said.
Chukwu said the country had not closed its borders, stressing that the World Health Organisation discouraged countries from doing so.
"All ports of entry in Nigeria, including airports, seaports and land boarders have been placed on "red alert".
The minister said the Federal Government had engaged state governments on precaution measures to prevent spread of the virus.
He urged the public to cultivate the culture of hand washing to help prevent infection.
Chukwu appealed to the media to support government campaign on prevention of the Ebola, adding that they should endeavour to report fact and always verify information in case of any doubt.
According to World Health Organisation, the death toll from the outbreak of Ebola in West African had risen to 729, with Guinea, Liberia and Sierra Leone have been the worse hit countries.
The organisation said 57 deaths were recorded in Guinea, Liberia, Sierra Leone and Nigeria between July 24 and July 27.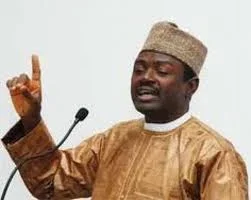 #Ebola #Maku #Nigeria #WHO #Liberia #Guinea #SierraLeone