40-year-old Anthony Bankole, on Monday committed suicide in Ibadan by hanging himself at his building site at Olodo area of Ibadan, the Oyo State capital.
A family source told newsmen that Bankole left his rented apartment at Abayomi area at about 5.49 a.m claiming he was going to use the Automated Teller Machine.
However, shortly after he left, the source said he sent a text message to inform him of his intention to kill himself.
"I never had an idea that he was going to kill himself because his wife had just died on Saturday.
"I even gave him money for his transport fare and told him not to stay out long.
Bankole's wife, Kemi, who operated a business centre at the University College Hospital, died on Saturday.
"I thought he needed money to arrange for her burial," he said.
A neighbour also said that the couple had a fight which led to the woman's death.
"We heard him shouting for help around 2 a.m. on Saturday and with the help of another neighbour, she was rushed to the hospital.
"Meanwhile, she was already foaming from the mouth," he said, adding that she died immediately she arrived at the hospital.
The Divisional Police Officer, Mr Diran Fijabi, confirmed the incident, saying it was a suicide case.
The corpse had been deposited at the mortuary of Adeoyo Hospital, Yemetu, Ibadan.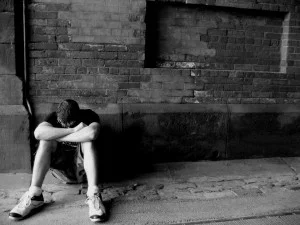 PLACE YOUR ADVERT HERE
Connect with people interested in education, social, crime and health News!
[1218]