✅ NEW - car park, swimming pool, 24 hours light/security and more.
The Movement for the Emancipation of the Niger Delta has threatened to pull out of the ongoing dialogue with the Federal Government should the government decide to hold separate talks with the Niger Delta Avengers' team led by Chief Edwin Clark.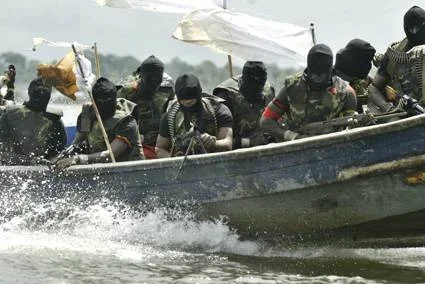 MEND warned that it would disband the Aaron Team 2 led by Odein Ajumogobia should the Federal Government hold peace talk with the NDA.
The militant group in a statement on Tuesday signed by its spokesperson, Jomo Gbomo, described the NDA decision to name a separate dialogue team headed by Clark as hasty, premature and capable of sending wrong signals to the Federal Government that the Niger Delta was incapable of speaking with one voice.
It said, "It is imperative to emphasise that the Federal Government of Nigeria must not set a precedence of dialogue with criminals.
"If, on the contrary, the Federal Government chooses to hold a separate dialogue with the NDA team led by Chief Clark, MEND shall immediately disband the Aaron Team 2 and pull out of the ongoing talks.
"We insist that the NDA, their patrons, sponsors, supporters and sympathisers are criminals and haters of the current administration (as revealed by the Reformed Niger Delta Avengers – RNDA) who must publicly renounce all forms of hostility against Nigeria. Once this is done, MEND shall embrace the NDA and their co-travellers."