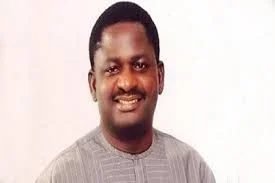 The Presidency on Sunday said it would not waste its time responding to the People's Democratic Party (PDP) and its National Publicity Secretary, Chief Oliseh Metuh, on unnecessary allegations against the president Mohammadu Buhari led government.
The Special Adviser to the President on Media and Publicity, Mr. Femi Adesina said he won't respond to Metuh, also insisted that Metuh is still a broken record which has since been discarded by it.
The submission followed the statement yesterday by Metuh the president government had plans to use the judiciary and the security agencies to take over states of Rivers, Akwa-Ibom and Delta, among others.
[2156]